This is something personal. Forgive me if I you think it's cheesy to put my feelings into these pages but for this special day, I find myself obligated. And what the heck, this is my blog! I can write what I want… lol.

I have always been the one who forgot important dates, birthdays of friends and relatives and of course, monthsarys. But this is a date that I will never forget; Donna and I are celebrating our first year anniversary! Look, how time flies. I never thought that when I first laid eyes on her I would be looking at my future. Now, I can no longer imagine spending my life with somebody else…

We've been together for 12 months and I never even bought her a single flower. What a shame. The same thing as I was never vocal about how I appreciate the things that she's done for me. We are together everyday but its funny how important words were never uttered. I never told her how special she is; I just assumed she already knows that. I never told her how she means to me… the truth is, she is my world. And I would gladly grow old with her...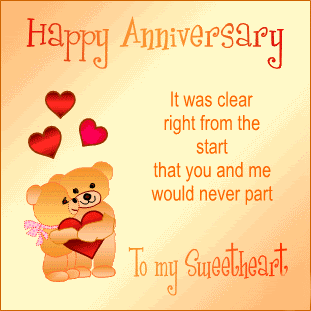 Happy Anniversary, Bie!